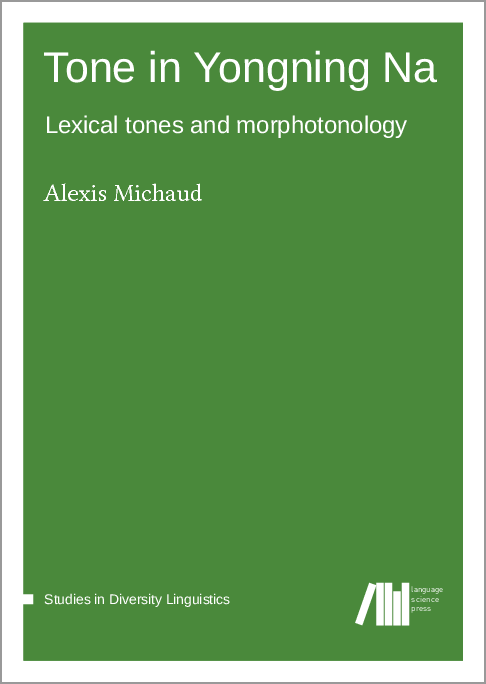 The volume Tone in Yongning Na is now published.
It is open-access: the book is freely available as a PDF from the publisher's website.
It is open-source: the LaTeX code is freely available on GitHub (from the same page as the PDF).
Last but not least, the analyses are based on data hosted in an open archive (the Pangloss Collection) that allows free download of original sound files and transcriptions (no login required).
I think I should now let the book speak for itself 🙂 and thank once again the many colleagues who helped all along the way.
One of the aims of this blog post is to spread the word about the publishing house. Publishing a book at Language Science Press was a sparkling experience all along. If you do not know about Language Science Press yet, I strongly encourage you to read the description of the "Motivation", "Setup" and "Vision" of this wonderfully forward-looking publisher. And if you like the project, you can help with the ongoing fundraising drive of Language Science Press (described here) by talking to your librarian about financial support to the publisher. (Feel free to get in touch with me if you would like to discuss this topic.)
---